Supply-chain demands heavy point-to-point management huge direct/indirect costs.
We are automating, optimizing, and simplifying it with our new-age Digital solution,
Marga Darshak to enhance profitability, cost-saving, accountability in your business operations.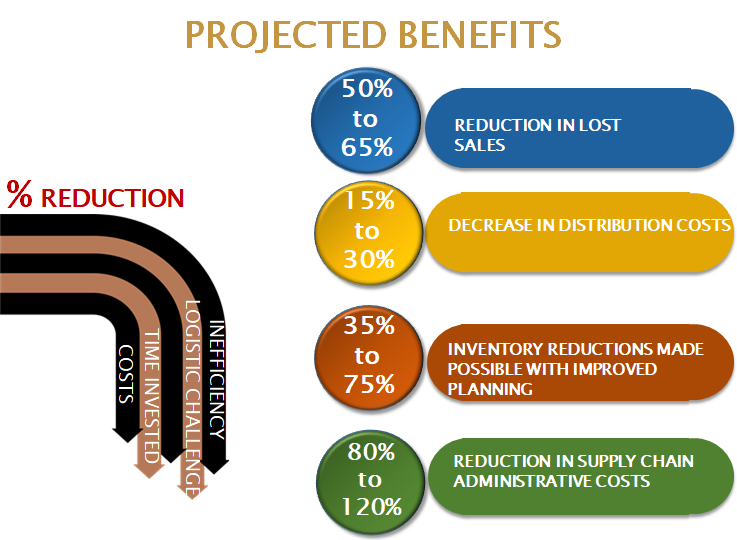 What we are solving?
Automating The Distribution Process:
We are ouering a solution to automate your logistics and freight operations for goods distribution.
That means enhanced cost-savings for the same logistics operations.
Minimizing losses & boosting profitability:
Wouldn't it be great if your business could reduce lost sales by almost 60 percent,
distribution costs by up to 30 percent, inventory reductions as high as 75 percent,
and 80-120 percent lowered Supply-chain administration cost?
Transparency & Accountability:
Distribution Supply-chain is an opaque function for a business.
By enabling transparency, we are empowering business to control risks,
and logistics operators to be accountable for their actions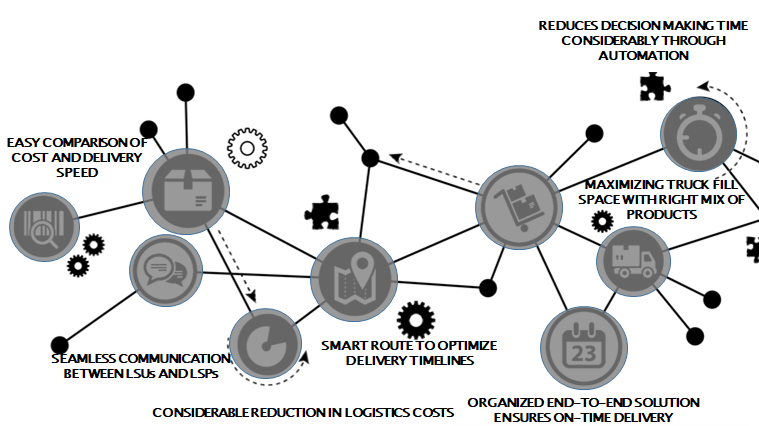 FEATURES
Marga Darshak Platform is equipped with the following features:
Single Console/Control layer to manage all your Primary,
Secondary & Last-mile logistics operations.
Reporting crucial information like Vehicle type that must be used,Route to be followed
by Logistics Service provid- er (LSP), Adherence to Service Level Agreement (SLA) by LSPs,
the Minimum Truck-Fill rate for the trip, etc.
Providing End-to-end visibility across all suply-chain partners.
Marga Darshak also allows for real-time vehicle & position tracking between you and the LSP.
Predictive & Prescriptive analytics powered by AI to help you decide FTL or Express load,fastest or economical LSP, optimum route, optimizing vehicle fill-rate,
and prescribing a mix of items for eflcient utilization of vehicle space.
Marga Darshak's Machine Learning capability im- proves its performance over time.
Why Marga Darshak?
This solution allows businesses to:
Fulfill Logistics Orders
Manage Transport with streamlined communication & eflcient load-management.
Manage Optimum Route For Logistics
Boost Warehouse and transport inventory management. View and Monitor Vehicle.
The route, load, etc. in real-time.
Manage Freight settlement, billing & accounting.
You can utilize the powerful Truck-load building feature, en- force reward or penalty on LSP depending upon adherence to the SLA, plan vehicle routes in accordance with multiple constraints, use Geo-fencing to track load delivery online,and enjoy fair freight bills generated by LSPs under your purview
Power your distribution and logistics operations with the most advanced AI & ML-based Logistics Control platform, and maximize your cost reduction and profitability.Only with Marga Darshak.